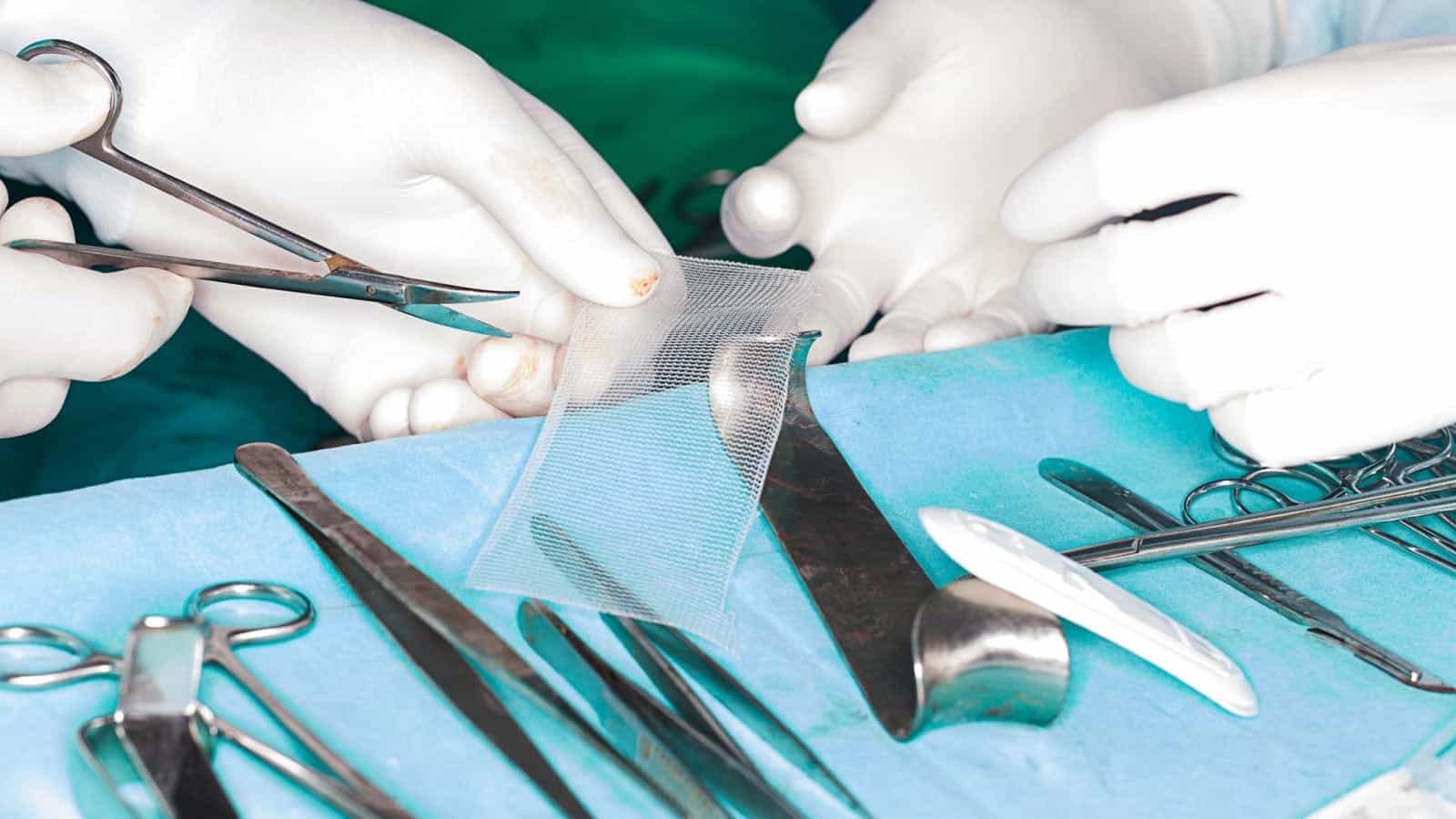 Recently, lawsuits were filed against Atrium Medical alleging that their hernia mesh, Atrium C-Qur, is defective. The plaintiffs are represented by product liability lawyers. The lawsuits against Atrium Medical also allege that the company knew about the risks associated with the hernia mesh and continued to market it as a safe option for people who needed a hernia surgery.
Possible Side Effects Of Hernia Mesh
Atrium C-Qur hernia mesh is used for hernia repair, reconstruction of the chest wall, and is used to repair certain types of traumatic and surgical injuries. Possible side effects of Atrium C-Qur hernia mesh include severe pain, internal injuries, treatment resistant infections, and sepsis. These side effects developed when the hernia mesh collapsed inside of the patient. Some patients experience kidney failure, blood loss, dyspareunia, neuropathy, and adhesions.
The History Of Atrium C-Qur
Atrium C-Qur was released to the market in 2006 through a program that enables manufacturers to skip pre-market research and studies. For many the side effects of this hernia mesh outweighed the benefit of using it. The lawsuit alleges that Atrium Medical knew about the risks associated with its product. In 2012, the FDA issued a warning letter to the manufacturer stating that they had violated several regulations including failure to review, evaluate, and investigate problems with the hernia mesh and a failure to maintain and implement corrections.
In 2013, the FDA issued a class 2 recall of some of Atrium's hernia mesh products. In 2015, the FDA filed a lawsuit against Atrium and alleged that the medical manufacturer did not follow good manufacturing practices. The day after the lawsuit was filed, the FDA issued a permanent injunction against Atrium Medical. In 2016, a different hernia mesh was recalled and Atrium's parent company sent out letters to doctors urging them to switch to Atrium.
What Is A Product Liability Lawyer?
As mentioned in this post, lawsuits against Atrium have been filed by product liability lawyers. A product liability lawyer is a lawyer who specializes in helping people who are hurt because a product did not function the right way and because of that, the person was injured or killed. Product liability lawyers look at products and how they function to determine if they are defective in design or has a defective function. Sometimes product liability lawyers also sue manufacturers of products that do not come with an adequate warning label.
In the case of Atricum C-Qur hernia mesh, the lawsuits allege that the product is defective in its design. This defect means that it often does not work as expected. When people are hurt by defective products, they may be eligible to receive compensation for their injuries.
Were Your Hurt By A Defective Product?
If you were hurt because of a faulty medical device, call the product liability lawyers at Goldwater Law Firm. We are legal experts who work to hold manufacturers responsible for their defective product. You may be eligible to receive compensation for your injuries, your medical bills, and loss of pay. Don't wait. Call Goldwater Law Firm and schedule your free case evaluation.