Attorney Robert Goldwater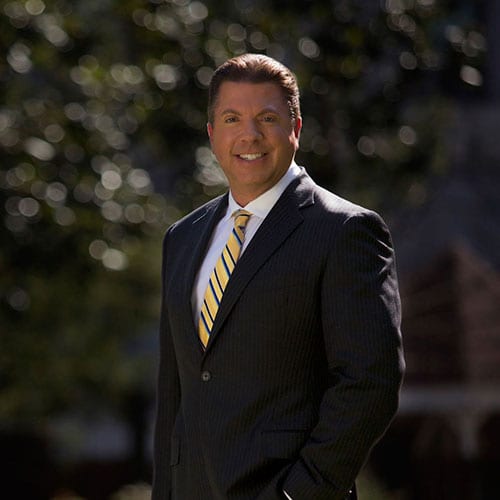 The Goldwater Law Firm was established with the purpose of protecting and asserting the rights of victims of all types of personal injuries. The firm is dedicated exclusively to accident victims and their families, taking on product liability cases nationwide. In working to secure financial compensation for victims and families of victims who have been injured by defective products, drugs and medical devices, attorney Bob Goldwater and his competent legal staff work to change lives every single day.
In working with the Goldwater Law Firm, you can feel comfortable with the fact that we work on a contingency basis – meaning you pay nothing unless we secure a settlement or verdict on your behalf! Additionally, there is no charge and no obligation when you contact us for a case evaluation. We will take the time to review your particular case and determine whether you have a viable claim. It will always be our primary goal to effectively represent your interests and prove the liability of the negligent party in order to fully maximize your financial recovery.
As you follow the instincts that tell you something is not right, you may become very confused about how to take action against such large companies. You may also wonder what your legal rights are as the parent or family member of an injured victim. All of your questions and concerns will be addressed by our competent personal injury attorneys during your free consultation.
If you put your trust in our team, we can protect your rights under state personal injury laws. Attorney Bob Goldwater collaborates with numerous specialists who have proven to be very beneficial in proving negligence occurred. Our colleagues include physicians, surgeons, medical researchers, drug experts, scientists, accident reconstructionists, and economic experts – all working together to see that you and your family are granted the compensation you truly deserve!
If you or a loved one have been injured by a defective drug, product or medical device, contact the Goldwater Law Firm today for your free consultation.
Robert W. Goldwater: Managing Partner
Robert W. Goldwater is the Founder, President, and Managing Partner of the Goldwater Law Firm. Mr. Goldwater graduated with Honors from Arizona State University Law School in 1992, where he was a Pedrick Scholar and winner of the law school's prestigious Canby Moot Court Competition. He is a member of the Million Dollar Advocates Forum, American Association for Justice, American Trial Lawyers Association, AAJ Birth Trauma Litigation Group, AAJ Nursing Home Litigation Group, and several other organizations. Mr. Goldwater focuses his practice almost exclusively on personal injury and wrongful death cases.
Arizona State University
Bachelor of Science (B.S.), Economics
1985 – 1989
Activities and Societies: Sigma Chi
Arizona State University College of Law
Doctor of Law (JD)
1989 – 1992