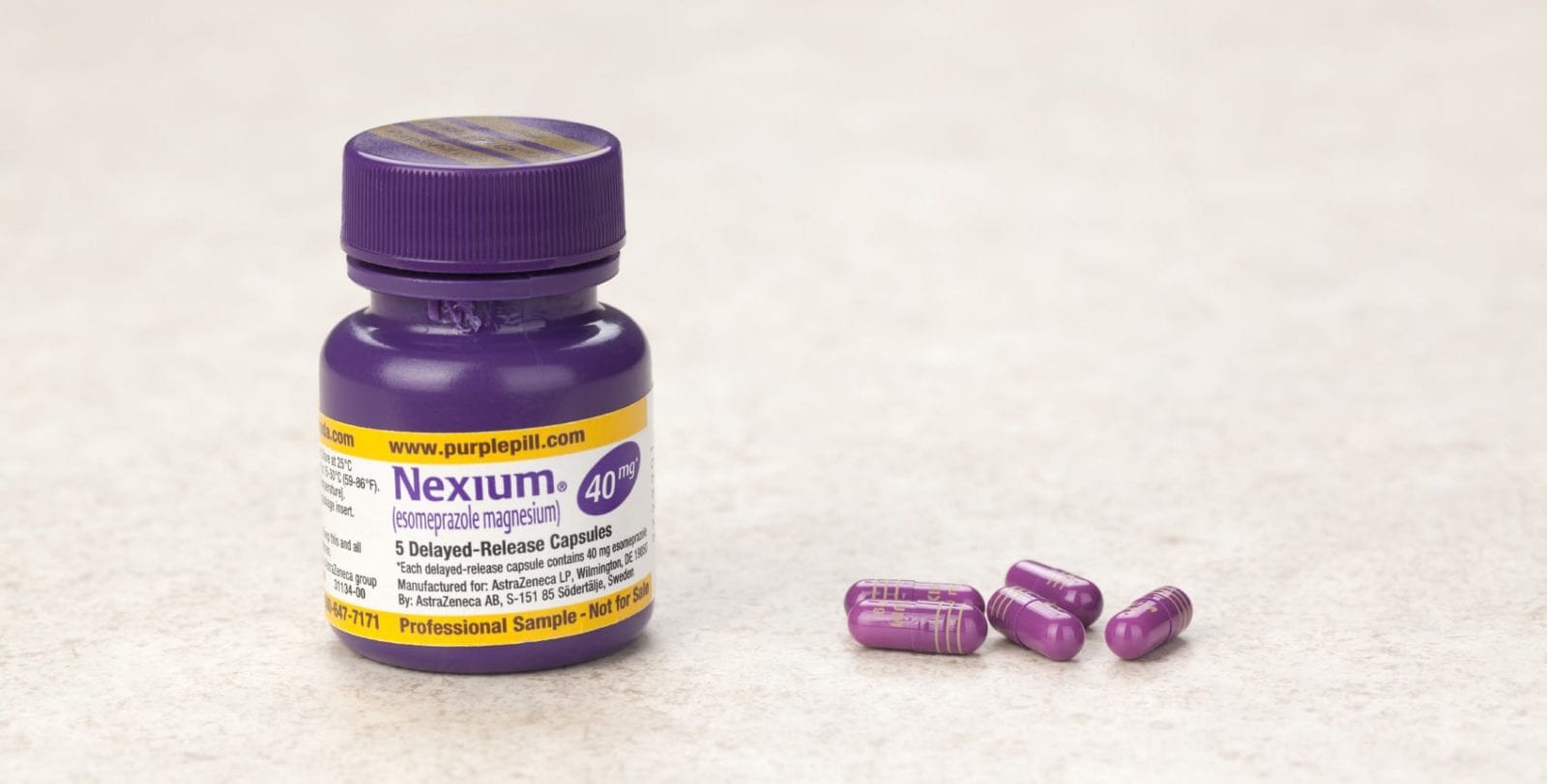 If you take Nexium to manage your heartburn, it could cause damage to your arteries, as well as to your kidneys. This medication is now available without a prescription, and is used by millions of people annually. Nexium is manufactured by pharmaceutical giant AstraZeneca. Nexium, sold under the name Nexium 24, became available over-the-counter in March, 2014.
Proton Pump Inhibitors
Nexium is in a class of drugs known as proton pump inhibitors. Other PPIs include Prilosec, Prevacid, Protonix and their generic equivalents. These drugs reduce stomach acid and are used for treating various conditions, including:
Heartburn
Stomach ulcers
Gastroesophageal reflux disease (GERD)
Esophageal inflammation.
Heart Disease
A recent laboratory study indicates that Nexium affects blood vessel cell aging, possibly delaying the cells' ability to prevent cardiovascular incidents, such as strokes and heart attacks. PPIs stop heartburn by stopping acid-producing cells in the gastrointestinal tract. This study shows the drug may affect acid-producing cells in other areas, causing waste products to build up. This build-up prematurely ages the blood vessel cells.
Kidney Disease
Nexium and other PPIs are already known to contribute to kidney disease, including kidney failure. A long-term study published in the February, 2016 issue of the Journal of the American Medical Association concludes, "Proton pump inhibitor use is associated with a higher risk of incident chronic kidney disease." The study involved 10,482 participants in the Atherosclerosis Risk in Communities study, with reporting taking place from 1996 to 2011. The risk of kidney disease in PPI users was 50 percent higher than in non-users. The longer the PPI was taken, the greater the risk.
Lawsuits have been filed against AstraZeneca – which also manufactures Prilosec – alleging the company knew about the risk of kidney disease but did not inform physicians or patients.
Other Possible Links
Besides kidney and cardiac issues, PPIs have been linked to other possible, serious side effects. These include:
Bone fractures
Dementia
Low magnesium levels, which can cause seizures
Infections
Nexium may be responsible for "rebound" acid reflux disease, meaning that the condition returns once the individual stops taking the medication. In effect, this causes a long-term dependence on the drug, especially dangerous since a prescription is no longer necessary.
FDA Guidelines
The FDA guidelines for Nexium and other PPIs recommend strict limits on their use, but since these drugs are available over-the-counter, buyers often over-use them. They are not designed for long-term use, but many people take them on a daily basis for heartburn and other relief for many years. The FDA guidelines state that adults should take Nexium once daily for four to eight weeks.
The Goldwater Law Firm – Nationwide Drug Injury Lawyers
If you or a loved one has suffered heart disease or kidney damage after taking Nexium, contact the Goldwater law firm for a free consultation. You may be eligible for compensation for medical expenses, pain and suffering, and lost wages. Our attorneys will evaluate the case details and make sure you understand your rights and options before moving forward. Contact us today.