Are you a veteran or active-duty service member who is suffering from military hearing loss or tinnitus despite wearing ear protection? If you wore government-issued earplugs between 2003 and 2015 and are experiencing hearing problems, you may be eligible to seek compensation for your injuries.
Thousands of U.S. service members were issued military earplugs called Dual-Ended Combat Arms Earplugs manufactured by government contractor, 3M. An investigation by the Department of Justice (DOJ) found that the earplugs were defective and put users at risk of hearing loss, impairment, and tinnitus.
Hundreds of veterans and active-duty service members are filing 3M earplug lawsuits to seek damages. The lawsuits allege that the company knowingly designed and sold defective combat earplugs to the U.S. military, resulting in widespread hearing damage to veterans.
The Goldwater Law Firm strongly appreciates the sacrifice members of the armed forces and their families make for our country. If you or a loved one has suffered hearing problems after using this defective product, please call us today. We are committed to holding negligent companies, like 3M, accountable for the lifelong damage they have caused to America's warriors.
3M and Aearo Technologies
Combat Arms Earplugs were originally manufactured by Aearo Technologies. In 2006, Aearo entered into a contract with the U.S. government to supply the military with the product. The exclusive contract was eventually passed to 3M when it purchased Aearo in 2008.
In its investigation, the DOJ alleged that 3M and its original manufacturer were aware of the design flaws and did not disclose the defect to the military before the contract was finalized.
While the exact number of earplugs supplied is still under investigation, the 2006 contract estimated an annual quantity of 15,000 earplug packages, with 50 pairs per package.
The now-discontinued Combat Arms Earplugs were standard-issued equipment for Afghanistan and Iraq soldiers serving between 2003 and 2015. However, the defective pairs were not recalled and could still be used by soldiers.
Request Your Free Case Evaluation
There's absolutely no obligation.
What You Need to Know About 3M's Defective Earplugs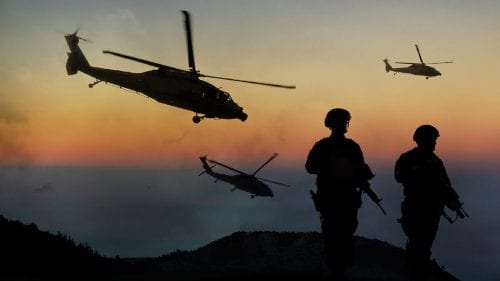 The Duel-Ended Combat Arms Earplugs were used during deployments and routine training by all branches of the armed forces. 3M claimed that their product protected soldiers' hearing by offering two distinct types of earplugs in one pair.
The yellow end was designed to protect against loud impulse noises, such as weapons fire and roadside bombs, while still allowing the soldier to hear critical commands, approaching vehicles, and other low-level noises.
The green end, on the other hand, was intended to provide protection against constant, loud noises, such as heavy machinery, aircraft, and steady combat scenarios. In reality, neither end was as effective as promised.
In its investigation, the DOJ found that the double-ended earplug system was too short to be properly inserted into the user's ear canal. The largest flap on the unused end essentially prevented the side in use from penetrating far enough into the ear. This design flaw did not allow the earplugs to maintain a tight seal and exposed soldiers to dangerously loud sounds without their knowledge.
Devastating Injuries Caused by Military Earplugs
Members of the armed forces have a higher risk of suffering hearing problems due to constant noise exposure during combat and training.
Military earplugs are supposed to protect soldiers from the loud environments they are exposed to daily. When companies, such as 3M, distribute products that don't function as promised, it only hurts our nation's soldiers.
The defective Combat Arms Earplugs supplied by 3M led to devastating hearing problems for many veterans who used the product. Diagnoses have included:
Hearing impairment
Statistics show that veterans are 30 percent more likely than non-veterans to have a severe hearing impairment. Furthermore, veterans who served after September 2001 are four times more likely to suffer military hearing loss, according to the Centers for Disease Control and Prevention.
Tinnitus
The effects of tinnitus can be disabling. Veterans suffering from tinnitus may lose sleep due to the constant ringing or buzzing sounds in their ears.
Permanent hearing loss
Permanent hearing damage not only limits a person's ability to perform certain activities but can strain relationships and lead to depression.
If you are a service member and were diagnosed with tinnitus or hearing damage despite using 3M military earplugs, you may be entitled to compensation for the injuries you've been forced to suffer.
Failure to Warn and Instruct
The lawsuits against 3M not only claim that the company designed the earplugs in a defective manner but that they failed to warn users of the risks or to provide proper instructions for the use of the product.
Military members were simply instructed to insert the green or yellow ends of the earplugs into their ears depending on their surroundings. While the packaging suggested that users may achieve a better fit by "rolling back" the largest flap of the unused side, 3M disguised the fact that the "rollback" suggestion was actually required in order for the earplugs to be effective.
Complaints against Aearo/3M allege that the companies knew their earplugs were defective as early as 2000, yet they falsified certification and fraudulently claimed their product testing met military standards for ear protection.
Past 3M Settlement and Current Litigation
In July of 2019, 3M agreed to pay a $9.1 million settlement to resolve allegations that it knowingly manufactured and sold defective earplugs to the U.S. military without disclosing the design flaws.
These allegations were brought by the U.S. government under the False Claims Act. After the settlement was reached, Acting Assistant Attorney General Chad A. Readler of the Department of Justice's Civil Division said in a statement:
"The Department of Justice is committed to protecting the men and women serving in the United States military from defective products and fraudulent conduct. Government contractors who seek to profit at the expense of our military will face appropriate consequences."
While a settlement was reached, no determination of liability was made. 3M did not admit fault by agreeing to the settlement. However, hundreds of affected veterans have filed lawsuits to seek justice for 3M's negligence.
Were You Affected? Here's How to Get Help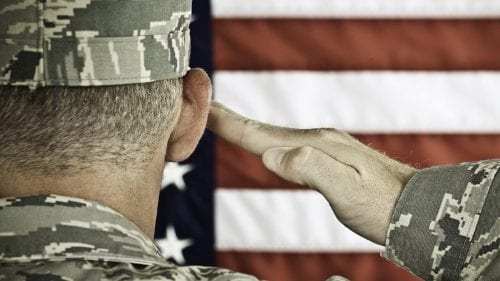 If you served in the armed forces and suffered hearing damage after using Combat Arms Earplugs, you may be able to file a 3M earplug lawsuit. Standing up against large government contract companies, such as 3M, can seem impossible but a knowledgeable attorney will guide you through the legal process to obtain any compensation you're owed for your injuries.
At Goldwater Law Firm, we are dedicated to holding companies that put their own profits before the safety of our military members legally responsible. After fighting for our country, you deserve legal representation that will fight for you.
For more information, call our law office today at (866) 319-8171 to schedule a free consultation.