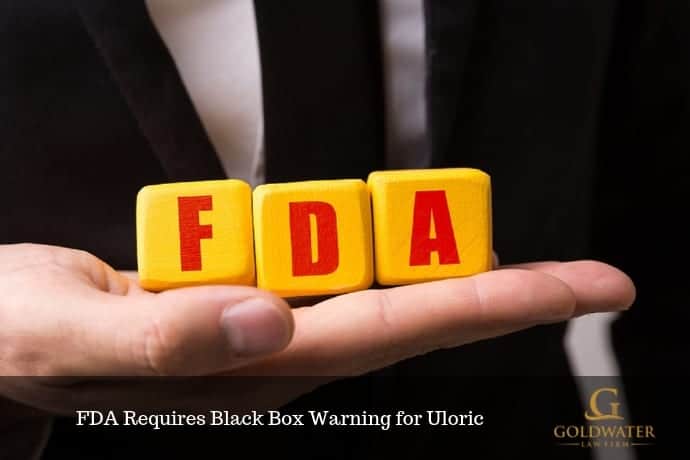 If You've Suffered From Complications Taking This Drug, You Could Be Entitled to Compensation. Consult a Drug Injury Lawyer to Determine Your Options.
Uloric was a widely prescribed medication used to treat gout. However, a safety study revealed that patients who took Uloric had a higher risk of heart-related death. As a result, the U.S. Food and Drug Administration (FDA) limited the approved use of the drug and required the manufacturer to update the labeling with a black box warning.
Individuals who suffered cardiovascular events and those who experienced the death of a loved one are beginning to file lawsuits against the manufacturer for the effects of the drug. If you find yourself in this situation, it's in your best interest to consult a qualified drug injury lawyer who can help you navigate the legal process.
What Is Uloric?
Uloric gained FDA approval to treat gout in adults, a severely painful condition that occurs when uric acid builds up in the body. The drug's active ingredient, febuxostat, works by lowering uric acid levels in the bloodstream. Gout affects roughly 8.3 million Americans, and there are few drugs available to counter it.
Uloric first hit the market in 2009 and by June 2015, it was the 46th most commonly prescribed drug in the United States. Takeda Pharmaceutical Company, the manufacturer of Uloric, reported $1.9 billion in sales of the drug between 2012 and 2017.
Clinical Trial Exposes Increased Risk of Death
After Uloric became available to patients in the U.S., the FDA required Takeda to conduct a clinical trial to test the safety of febuxostat against another gout medicine.
The trial examined over 6,000 patients with gout over the course of 32 months on average. All of the patients were either being treated with febuxostat or allopurinol. Allopurinol is marketed under the brand names Zyloprim and Aloprim.
When compared with allopurinol, patients being treated with febuxostat were found to have an increased risk of heart-related death as well as death from all causes.
In response to the findings, the FDA required Takeda to add a black box warning to Uloric's label in order to warn consumers. Black box warnings are the FDA's strongest type of warning. Additionally, the FDA restricted the use of Uloric to only patients who could not take allopurinol or experienced negative side effects from the competing gout medication.
The FDA said in a safety announcement, "This conclusion is based on our in-depth review of results from a safety clinical trial that found an increased risk of heart-related death and death from all causes with Uloric."
The FDA issued these changes in February 2019, by which time Uloric had been on the market for 10 years and prescribed to millions of patients.
What You Need to Know About Uloric Lawsuits
If you're considering filing a Uloric lawsuit, here are the important facts you need to know.
Manufacturer
Takeda Pharmaceuticals is the manufacturer of the gout medication and the defendant named in Uloric suits.
Common Injuries
These are among the most common injuries associated with Uloric that are likely to be cited in lawsuits.
Heart attack
Stroke
Pulmonary embolism
Deep vein thrombosis
Angina
Heart-related death
If you're currently taking Uloric and experience any cardiac symptoms, such as chest pain, shortness of breath, rapid or irregular heartbeat, or dizziness, the FDA advises that you seek medical attention immediately.
Major Settlements and Verdicts
As of now, there have been no major settlements, and no Uloric cases have gone to trial. However, a large number of people took Uloric during the decade before the warning was added to its label, so Takeda could potentially face hundreds to thousands of claims.
Lawsuits can be filed by patients who took Uloric and, as a result, suffered serious cardiovascular events. Family members may also file on behalf of a loved one who died after taking Uloric.
How to Get Help
Suffering a cardiovascular event, such as a heart attack, can have a serious and sometimes fatal impact on an individual's life. If you believe you or a loved one's condition was a direct result of taking Uloric, you may be able to file a lawsuit to recover damages.
While compensation can't heal injuries or bring back a family member, it can ensure that your medical bills and any lost wages are accounted for. A knowledgeable drug injury lawyer can review your case and determine if may be entitled to any compensation for the pain you were forced to endure.
If you have questions, call the Goldwater Law Firm at 800-210-9700, or fill out our free case review form. We're dedicated to helping consumers get what they deserve from large corporations and pharmaceutical companies that put profits before safety.